The Leadership Development Mini-Summit | Virtual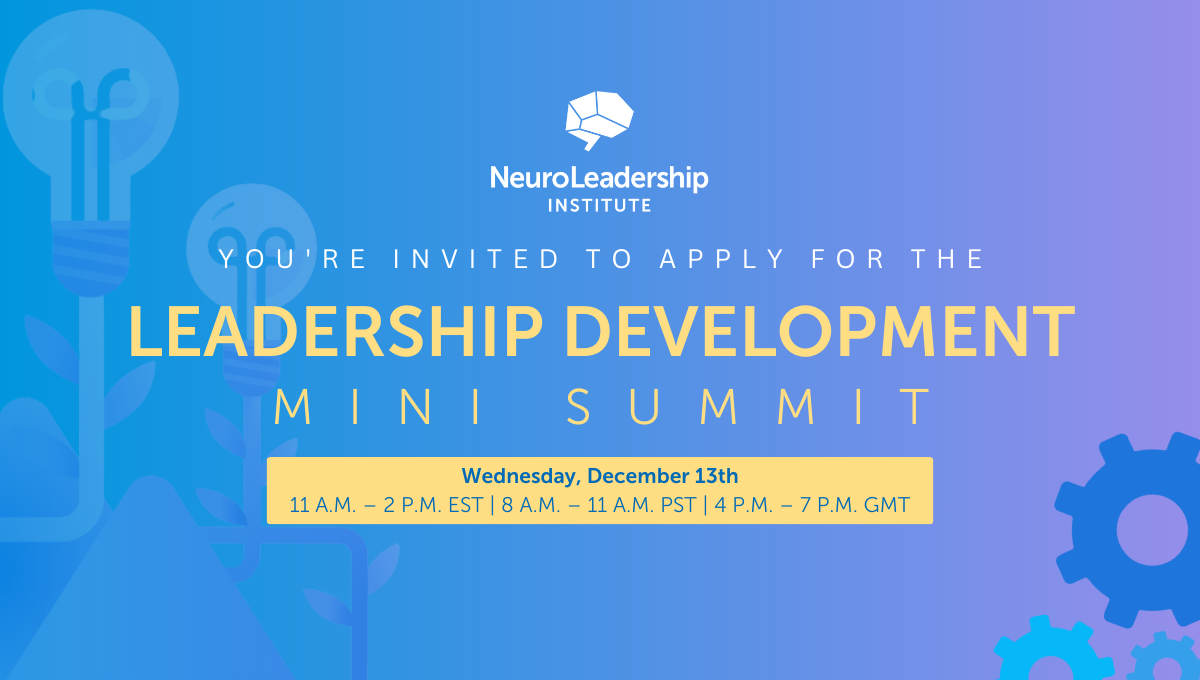 Join a select group of your peers as we discuss the most pressing issues facing organizations today and equip one another with the necessary tools to thrive as leaders in a rapidly changing world of work.
We'll discuss key topics such as:
Brain-based methods for aligning organizational priorities, habits and systems
How individuals and organizations alike can adapt faster amid dynamic demands
LEAD: The Neuroscience of Effective Management
New findings on hybrid work
Tackling the Leadership Pipeline Crisis
How organizations can do better even as people are asked to do more with less
Wednesday, December 13, 2023 | Virtual
11:00 A.M. - 2:00 P.M. EST
8:00 A.M. - 11:00 A.M. PST
4:00 P.M. - 7:00 P.M. GMT
Tentative Schedule: Coming Soon!
This is a private event, reserved specifically for Corporate Members and approved applicants embedded at non-competitive organizations. In the event that we must decline your registration, we'll be happy to direct you to other NeuroLeadership Institute resources.