This event has ended The recording is only accessible to our corporate members. Enquire about our corporate membership here.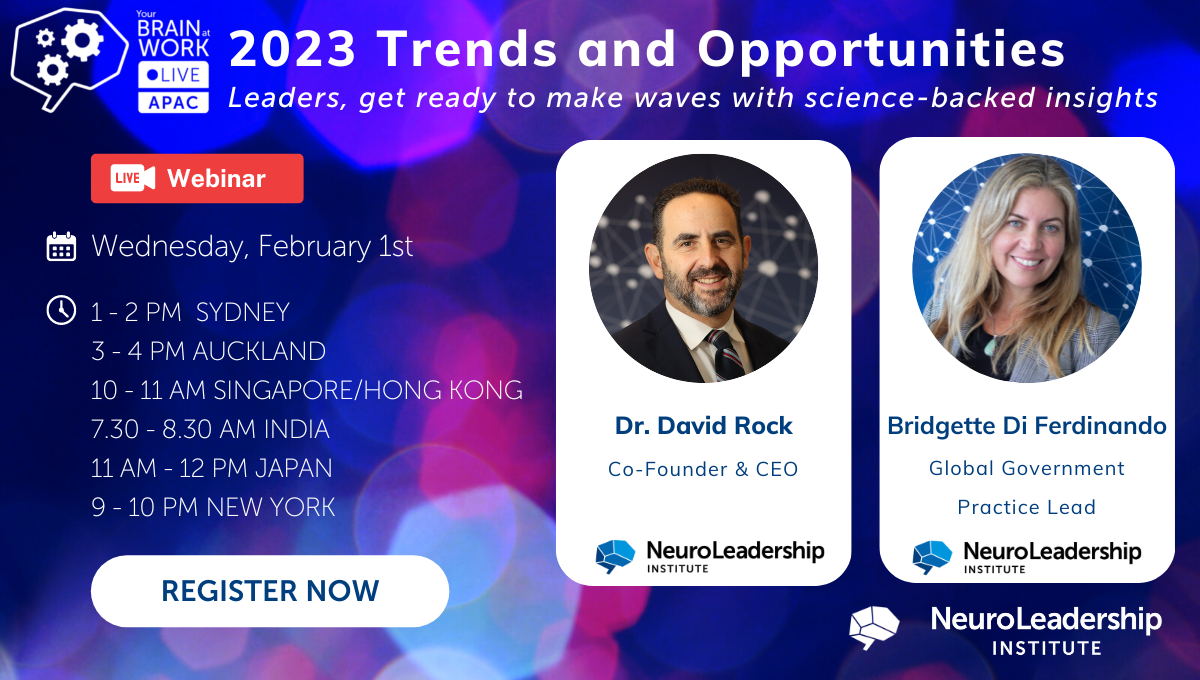 Join us to celebrate 2023 with our first Your Brain at Work APAC episode of the year.
This is a fruitful period for setting goals, committing to growth, and uncovering opportunities, and we are here to help you succeed.
Our Co-Founder and CEO Dr David Rock, together with Bridgette Di Ferdinando, Global Practice Lead, will share what we've learnt from our research, what we can build on in the present, and how we can refocus for the expected and unexpected in 2023.